Nutrition Test
"Eat right - live better" - Away from fixed diet programs / Everyone is different. Which foods are digestible and healthy for the individual is individually different and is determined by the current metabolic profile. The analysis of these specific needs with the new myMENU TEST® module enables us to create an individual nutrition package. The test software reveals which personal nutrient supply is necessary and beneficial to health. Food recommendations are thus part of a dynamic and individual consideration of health. Flat-rate diet plans therefore make no sense. The extensive vital and metabolic analysis, by means of reflex tests and computer-assisted reprocessing, is the basis for the myMENU TEST® module. It is uniquely adapted to your current metabolism and provides information about the activity of the individual organs, the protein-, fat- and carbohydrate metabolism, glandular activity (hormones), the acid-base balance and much more. The entry into the test process is mainly about specific questions, such as::
Is there a nutritional inefficiency?
Is there a nutrition-related connective tissue weakness?
Does the schoolchild suffer from a diet-related learning disorder?
Areas, which can be determined easily and accurately with myMENU TEST® are:
Ernährungskonzept rund um`s Gewicht einschließlich emotionaler Selbstmotivation und Ermutigung zu selbst gesteckten Zielen
Nutrition concept for expectant, nursing mothers
Nutritional concept during menopause
Nutritional concept for active athletes
Nutritional concept for children
Nutritional concept for different health problems (colitis, leacky gut syndrome, diabetes))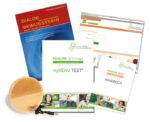 With the myMENU TEST® software module, we check which diet is suitable for the current status, in order to improve the expected goal.
Are you a therapist and are you interested in the MindLINK® TEST System?
Are you an affected person?
Contact one of our therapists.