Literature
Dear interested persons of holistic medicine, here you will receive further suggestions and valuable information around the topics "consciousness medicine", kinesiology, epigenetics and holistic dentistry based on books by well-known authors and physicians.
Get valuable information about current health topics and the latest findings in holistic medicine.
Order easily through our shop or contact us by phone at +49 89 69 38 62 67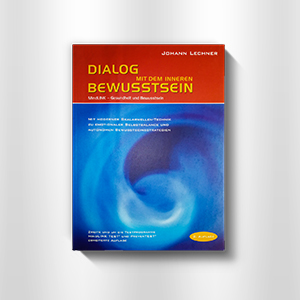 Dialogue with the inner consciousness - only available in German language
Dr. Johann Lechner PhD-UCN
With modern scalar wave technique to emotional self-balance and autonomous consciousness strategies
The book "Dialogue with the Inner Consciousness" Dr. Johann Lechner PhD-UCN leads us to a new quality in dealing with emotional destabilization, energetic "burnout" and orthomolecular health care.
The author's more than 40 years of experience in bioenergetics describes navigation instruments for the invisible, which allow one to explore the inner consciousness.
This book describes details of all MindLINK® products and their applications.
only 34,00 €
incl. 7% VAT
plus shipping 
ISBN
978-3-00-012532-4
und 3-00-0123532-9